Posted: May 1st, 2013 by Michele Borba
REALITY CHECK: Did you know the period between prom through graduation are statistically the deadliest time of the year for teens on our national highways?
Here are ways to keep your teen safe and have happy memories.
Prom night. Graduation! You want your teen to have a wonderful, magical evening, but it's easy to forget that prom these days is more than picking out the perfect prom dress, tux, corsages, and hair style. It's those after-prom parties with possible underage drinking and drugs, S.E.X. that is causing parents the real nightmares. But there's also a very real nightmare: the most dangers time of the year for teens are from prom night to graduation…especially when it comes to drinking and driving. So let's keep our teens safe.
While most students will make healthy choices, many do view prom night as "the" night…  a "rite of passage" that should be celebrated …and big time. Expectations are huge for prom to be "the perfect night" and alcohol is often seen as "the way" to celebrate. And that's exactly why parents must first take a reality check on just how big teens view this night – and then find ways to temper their expectations, have  those essential talks, and create a few safety nets so teens do have fun and memories – but also have no regrets and come home safely.
10 Ways to Make Your Teen's Prom and Grad Night Safer
Keep an open communication with your teen during these next few weeks. These are the same talks your graduating senior will need when he goes off into the real world so see these weeks as opportunities to review your rules, party precaution tips and those old standards covering drinking, sex, driving, and peer pressure.
Just please don't wait for prom night to have "the big talk" – you know they won't be tuning in.
And do halt the lectures-which are guaranteed turn offs). Instead, try to find relaxed times for your discussions. Think "little chats" – not one big marathon.
Remember – peer pressure is huge – (especially with drinking and sex) and much more then parents recognize. A Boys and Girls Club Survey of over 46,000 found that teens put peer pressure as one of their biggest challenges and concerns.
There is also a big disconnect of how often parents think their teens drink. Beware!
A University of Michigan study found that about 70 percent of teens drink during high school year

About half of junior high and senior high school students drink alcohol on a monthly basis
Teens are pressured to drink anyway, but prom night seems to just put the pressure to boiling point. Mix alcohol with a teen's immature brain and you have a  bad combo. Their inhibitions go down and peer pressure goes up.  And teens who do drink are more likely to engage in sexual activity and have unprotected sex. So let's have those talks. Here are things to consider (depending upon your teen and situation).
1. Reach out to the school or parents for prom night details
Talk to other parents about post-event activities to ensure alcohol won't be present. Identify alcohol-free activities and safe driving policies. Go to the school (usually there are parent meeting about the event) and listen so you know the plans. You can also discuss those with your teen so knows you're in the loop.
2. Get on board with other like-minded parents
Talk to parents of your teen's friends or his or her date. Set clear curfews that ideally match each others. It's a lot easier to say to a teen: "We all feel…" Many parents meet prior to a prom and grad night to agree on rules and the "plan." Many parents also join together to have dinner parties in their own homes (the junior class can be the waiters) and after-prom parties that are safe and alcohol free.
3. Set boundaries and clear rules
"No drinking, coed sleepovers. Be where you say you will be – no leaving the prom." Set a curfew, and clear consequences about breaking those rules. You also may want to review rules on photo taking – "Only pictures from a professional photographer" should be permitted. You don't want inappropriate photos of teens plastered on their Facebook pages and seen by the rest of the world the following day (and every other day of their lives).
4. Say NO to hotel room rentals!
You know teens will not be ordering tea and crumpets with these hotel room rentals. Say NO! If you do agree, remember you are libel for the safety of those kids as well as the hotel property (which is usually on your credit card.)
5. Don't underrate your influence
Parents are the primary influence on their teens so you must talk about your expectations and your concerns. Research finds that parents who talk about the dangers of drinking with teens have teens who did much less drinking (compared with students who didn't have that "talk" with their parents). You should be talking about alcohol many times anyway. These big nights are just more opportunities.
6. Use a news story to connect the dangers to a real issue
Our "lectures" or talks about what happened in the "old days" don't connect with teens, but often actual events do. So try combing the news to find a real story as your talk opener. "Did you hear sad story about what happened to the teens at their prom night?" (Unfortunately there are tragic stories every May and June about teens in car crashes so search the news). Talk about how drinking and drugs can cause you to lose your inhibitions, do things you might regret later, and even lead to accidents and death.
6. Cut out the driving
Consider renting a limo or designating a driver who is not going to drink. I swear the best money spent on prom night is not the dress or tux or hairstyle but renting a limo. It's safer and more fun to share the cost as a group, and also gives parents piece of mind.
Limos might be costly, so what about a "cool" older brother or cousin serving as the designated driver for everyone?
7. Review party and drinking safety and again
No matter how hard schools try, alcohol seems to find it's way to a prom or an after-prom party.
So review "party safety smarts" with your teen which she or he needs to know anyway. (These are critical lessons our teens will need when leaving home and for the rest of their lives so review!)
Keep in mind that this information does not mean you're giving your teen permission to have sex, to drink, etc. You're giving  a back-up plan to keep him or her safe in those horrid "just in case" scenarios.

Date rape drugs are also part of the bad party scene. You can teach a teen to hold even a glass of ice water with cubes so it appears like a drink. Giving an excuse, "I have a headache" also works. "I don't drink" is the goldmine comment, but most teens say that one is hard. Peer pressure is huge. 
Here are a few things you might consider reviewing with your teen:
Always watch your drink being made. Never drink from an open container.
Keep your drink in your hands at all times. Teach the drink rule: "Put it down, don't pick it up." Stress that this is the one time you don't want your kid to share: don't pass your drink or take a drink from someone. Teaching a few peer pressure strategies for a party are always helpful like how to gracefully "lose" a drink, pretend to sip, or the "gentle spill" (I still use that one).
If you feel funny, nauseous, don't wait to get help. Tell a friend to help you. Text the parent or responsible adult. Call a taxi. Dial 911.  Always leave your address with dispatcher or friend. Don't leave a friend.
9. Remind your teen to be careful with those tweets!
As my pal and uber-tech-smart Sue Scheff admonishes: "Remind your teen to be wary about those photo-op moments." Don't post anything online (Facebook, Twitter, e-mail, text) that you might regret later. Your future reputation is your online reputation. Chances are that would-be employer, college admissions officer, military recruiter or even in-law won't appreciate a photo of you with a drink in your hands. Don't click!
10. Create "just in case" safety nets
We need to make sure our teens  know what to do if they are in a tough situation and they can always turn to us as an "out." You want your teen home safely.
Make a safety "what if" plan. Discuss with your teen about what to do if he/she finds himself in a situation where alcohol (or any other problem that he knows could be trouble) is present.
Set up a secret code  that he can use to text you. It will help him save face with his friends. No teen wants to make a phone call to a parent when a peer might be there to overhear. So tell you teen: "If you text '555′ I'm going to come and get you — and whoever else needs a ride, ASAP. No lecture — just a huge "thank you" that you called."
Assign an older sibling to be the designated driver. 
Stress, you are available. He can call or text you at any time, and that you will be awake and available to come, without judgment.
Give the phone number and money for a cab. Give options!
Then don't forget to remind them to enjoy their big night. Prom and graduations is a once-in-a-lifetime experiences that every adolescent should enjoy –and come home safely!
I am an educational psychologist, parenting expert, TODAY show contributor and author of 22 books. You can also refer to my daily blog, Dr. Borba's Reality Check for ongoing parenting solutions and late-breaking news about child development
Posted: April 30th, 2013 by Michele Borba
Skill #4. Show how to negotiate
It's a typical Saturday morning with another sibling battle. Today's war: which of your two kids, ages 4 and 6, gets to choose the TV show. As usual, your kids expect you to be the negotiator.
Wrong move if you want your kids to be able to solve their own battles. After all, a big part of becoming independent is learning how to deal when disagreements with others arise.
Your new tactic: Teach your kids how to negotiate so when the next war breaks out you can tell your darling cherubs to work it out on their own. Just imagine: peace on the home front.
A few ways to get your kids started:
Your first step is to cool the kiddies down. "
You can't work things out if you're upset. Walk away from each other until you're calm." Then explain the new skill: "You need to learn to negotiate. That's when you agree to work out a deal so you're both are happy."
Next, teach your kids a few old but good 'deal breakers' such as "rock, paper, scissors", drawing straws, flipping a coin, or the rule: "Who went first last time, goes last this time." Oven timers are also great for reducing squabbles. Just show your kids how to set it, and it can be a great sanity saver. "I'm setting the timer for five minutes, but when it goes off it's my turn to play."
Don't forget to set clear 'negotiation behavior': "You must take turns listening to each other. And there is no interrupting, and no put-downs. Only calm voices are allowed." If needed, be sure to make one more rule: "No TV for the day if you two can't work this out peacefully."
That one can produce amazing results!
Skill #5.  Teach how to resist peer pressure and not always conform
Your 10-year-old begs that she 'has to have' pricey new sneakers. "All the really 'cool' girls wear them," she says, "and their moms let them, so why won't you?"
Now don't get me wrong, 'fitting in' is important, and peer pressure isn't always bad. In fact, at times it can be positive (like when his friend frowns on your child's bad grade, encourages him to try a healthy activity, or even urges him to get his act together). But let's be honest: what we worry about is whether our kids can buck those negative peer temptations. Sure, those pressures can be fierce, but even so, independent kids can resist the "gotta have it/do it" urge. A big part of why they can is because they've learned to make choices based on reason instead of fearing friends' disapproval. Independent kids also know how to weigh which of their friend's requests really should be fulfilled and which go against their moral compass.  So if you've noticed your kid is easily swayed by the pack (and you're feeling like an ATM machine lately), try these ideas.
1. First, help your child recognize if his buying desire is based on personal need or pack approval. Ask:  "What about those expensive jeans you had to have three weeks ago because your friends have them? How often do you wear them? Are you still glad you bought them?" Of course, your child may say "yes", but you just might have caused him to question the "worth it" factor.
2. If your child is spending a lot to try to be or look like others, set a clothes allowance. Doing so helps her decide how much she really wants to spend to "fit in." How your kid chooses to spend her money is her choice, but no loans/advances. "Sorry, you agreed on the amount and you spent it. Monday is allowance day."
3. You should also require a few days of "wait time" before allowing an impulse purchase. Tell her, "If it's really important you'll want it just as much tomorrow (or next week), so sleep on it and then we'll decide." This gives your kid time to think how much he wants the item and may discover it's not so essential.
4. Finally, don't be afraid to say "no." Just state your reason so your kid understands it: "I know that Kelly has her belly pierced, but our family has different rules." or "You might get an infection and we made a pact: "No piercings until you're 18." Then stand firm. Believe me, Mom, your kid really will survive.
Skill 6. Teach how to bounce back from failure and try again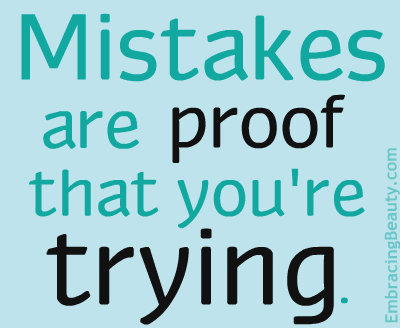 Your 11-year-old runs in sobbing that she didn't make the volleyball team. "I'm never going to try out for any team again," she cries. "The girls think I'm the biggest nerd."
Sharon, a 32-year old mom, sought my advice on this very problem. "My daughter was shattered about not being selected. Is there anything I can do to help her bounce back?"
The truth is, you can't protect kids from failing, but helping your child learn how to cope with defeat is a big part of nurturing independence. How else will your child be eager to handle life's inevitable setbacks without you? It's obvious that he can't always depend on you whenever he errs or things get tough. But there are simple ways to gently use your child's failures to help him learn rebound skills that will boost his independence aptitude. Here are a few ideas Sharon used to help her daughter bounce back.
Sharon did acknowledge her daughter's hurt feelings: "I know how upset you are. Losing is never easy, especially in front of your friends." But she also wanted her daughter to recognize that failure isn't fatal. So she taught Julie to say a positive statement to herself such as: "Nobody's perfect" or "Everyone makes mistakes" whenever she failed. She helped her daughter practice it so she'd use it when mom wasn't there.
Julie's mom realized that her daughter (like many kids) was reluctant to try-out again fearing she'd only have another failing experience. So Sharon's next step was to help daughter understand that mistakes don't have to be "deadly". Mom began by making mistakes be OK in their household and reminded Julie: "Mistakes are how we all learn."
She even shared her own mistakes and as well as how she corrected them. "What a flop! Next time I'll read the whole recipe before adding the eggs." Doing so will help your child recognize not only that everyone makes mistakes (including you!), but that they can also be learning opportunities in disguise. And that's a big plus to your kid's independence because she'll be less likely to fear the mistake and more likely to rebound.
Sharon also taught her daughter things to say to handle defeat gracefully in front of friends and ease those awkward moments. "The tryouts were tough, but the judging seemed fair." Or "I just didn't make the cut-you win some, you lose some." She then helped her practice the lines until she could confidently say them to peers.
Of course all kids are bound to fail now and then, but a big secret to whether they bounce back is knowing how to cope with the defeat. After all, mistakes happen to everyone, so learning to deal with them is just one more skill your child needs to handle life successfully on her own.
Remember, character is a trait that be nurtured and is made up of crucial skills that can all be taught. These three skills not only will help your child be more resourceful and self-reliant, but also more success and resilient in handling every arena of his or her life. It's all part of helping our kids grow to become capable, strong and responsible human beings! 
Dr. Michele Borba 
Follow me on twitter @MicheleBorba
Posted: April 29th, 2013 by Michele Borba
Three crucial and teachable skills that help our kids become self-reliant, resourceful and resilient.
Raising your child to become independent is among your most important parenting tasks. After all, one of your key goals is to help your son or daughter survive as well as thrive without your guidance. That means you must prepare your child to handle life so he or she can deal with anything that comes along. But what are the essential skills that will boost your kid's independence? That's where I can help.
As an educational psychologist for more than 30 years, mom of three, and author of several parenting books, including Don't Give Me That Attitude!, I've seen what really does work when it comes to raising self-starters. (You know, those kids who don't need us to solve their problems, rescue them from setbacks, and make excuses for them).
Below are three essential skills that your child needs to succeed on his own and how to teach them so he will. (Look for the next three crucial skills of raising a self-reliant, independent kid in the next post)
Skill #1. Teach brainstorming to solve problems
Your 5-year-old remembers minutes before the bus arrives that it's "Red Sharing Day." He panics and you see endless red things in the room that would solve his problem, pronto.
Now stop right there. Jumping in to fix your kid's problems isn't going to build his independence muscle; he'll just learn to expect you to always pick up the pieces for him. It's time to use a different approach: Teach your child how to brainstorm so he can solve his own problems. The best news is we can teach the skill when our kids are just toddlers!
So the next time your child has a problem, don't be so quick to offer a solution. Instead, use this approach.
First, say to your child: "Tell me what's bothering you."  (You might need to help him find the words: "I can't think of anything red to bring for sharing.") Express your faith that he can work things out: "I know you'll come up with a solution for your sharing." Then encourage him to brainstorm ideas. "Don't worry how silly your idea sounds. Just say it, because it may help your think of more red things to share." "Your red hat: that's one idea! Keep going I know you can name lots red things."
What'll likely happen, for instance, in the above scenario, is that your child will spot a few red things: a pencil, his jacket, the bright red apple in the kitchen. He puts the apple in his backpack, hugs you, and dashes out in time for the bus. The skill of brainstorming is learned, and your child's independence quotient is boosted. You might even call it "The Solution Game;" just remind your child to use it whenever he encounters a problem.
Once he learns the skill, you can even challenge him to brainstorm solutions in a set time. It's a fun way to help him learn to plunge into finding a solution instead of going into a panic about his problem. The more you challenge him, the quicker he'll be in coming up with solutions.  "In a minute name as many ways as you can to tell Kevin to stop teasing." or, "See how many places you can look for your mitt before the oven timer goes off." With enough practice, your child will be able to use brainstorming to solve many troubling issues that creep up during the day without your help.
Skill # 2. Don't rescue, but teach self-reliance
"Mooommm, you have to write me an excuse!" your daughter pleads. "I didn't have time to do the book report and my teacher won't let me go on the field trip if I don't turn one in."
That's the situation Kelly, a 34-year-old mom of an 8-year-old, found herself in and wanted my advice. She admitted that she'd fallen in the trap of rescuing her daughter. "Now my child just expects me to save her," she said.  "I sure can't keep doing this the rest of her life. How do I turn this around?" she asked.
Have you found yourself rescuing your kids a lot lately? If so, it's an easy habit to get into: "My son is so tired, I'll do his homework tonight." "My daughter is too busy, I'll do her chores this time." But if you want to raise an independent kid, these are major parenting "no-nos." Always rescuing only makes your child dependent on you. So if your kid's counting on you to get off her off the hook, you may want to try the following advice I gave Kelly.
Start by setting this rule: "We have a new policy: No more excuses. You need to take responsibility." Then refuse to write one more illegitimate excuse, make one more call, or deliver another "little white lie."
Next, is your child misplacing library books? Can't find his sports gear? Losing teacher notes? Then it's time to help her get organized. Chances are your child's lack of organization is a big reason why you end up rescuing her. So identify the usual traumas and then say: "What can you do to solve it?" Your child just might put a shoebox by the door and even nickname it her "Book Catcher." Just be clear about the purpose: "Your library book (or whatever item) goes in the box the minute you finish it."
Does your kid use you as his personal Palm Pilot? If so, teach him to organize his schedule. It's a skill he'll need for managing his own life so he relies less on you. He might hang a calendar to note music lessons, field trips, sharing days, tests or use a refrigerator magnet to attach special notices. Even little ones can draw "picture" reminders.
Skill #3. Show how to make choices and weigh decisions
Your 9-year-year old, who agreed to a sleepover with a friend, is suddenly invited to a very popular kid's birthday party the same night. Her friend isn't invited. "Mom, what should I do?" she asks. And she wants you to make the decision for her.
Don't do it!
It's a mistake we too often make, and takes our children's independence quotient down another notch. Instead help your child learn to make her own decisions.
Help your child think through possible outcomes to her choices so she'll be in a position to make the best decision.

Asking the right questions often helps: "What might happen if you went to Jenna's party?" "What do you see happening if you told your friend you were going to the party?"

Suggest to an older child: "List the pros and cons that might happen with each decision."
By helping your child recognize that each decision has both good and bad points, she'll learn to consider what might happen if she picked each possibility. Sure, the process can take time, but the more practice your child has making choices now, the better prepared she'll be to face the more difficult dilemmas of adolescence on her own.  
I'll share three more crucial skills in my next post. Remember, character is a trait that be nurtured. Character is also made up of crucial skills that can all be taught. These three skills not only will help your child be more resourceful and self-reliant, but also more success and resilient in handling every arena of his or her life. It's all part of helping our kids grow to become capable, strong and responsible human beings! 
Dr. Michele Borba 
Follow me on twitter @MicheleBorba
Posted: April 25th, 2013 by Michele Borba
Troubling medicine abuse report card reveals 1/4 teens abusing RX drugs. Let's get educated!
A just-released report shows a troubling trend about teen medicine abuse. Please parents – keep track of your prescription drugs. One in four teens admits having misused or abused a prescription drug – a 33 percent increase over a five-year period. I'm in New York this week trying to get the word out to parents about this danger. Keep in mind that the biggest danger may be in your own medicine cabinet. Talk to your kids-please! Only 14 percent of teens say that their parents have had a conversation with them about this potentially lethal problem. Refer to my post this week: "How to Address Medicine Abuse With Your Teen" for tips and signs of medicine abuse. Here is the Medicine Abuse Report Card which was released this week.
Posted: April 23rd, 2013 by Michele Borba
Did you know that one of the riskiest teen behaviors starts right at your medicine cabinet?
Modern day prescription drug abuse is dangerously high among teens in the U.S., with one in four teens reporting they have used a prescription drug (when a doctor had not prescribed it for them) in order to get high or change their mood. 
Pharmacies and drug stores are now locking these medicines up to fight off theft. But it seems parents are not realizing there could be an issue as more than four in ten (42 percent) of teens who have misused or abused a prescription drug obtained it from their parent's medicine cabinet. Prescription drug abuse is more than a trend. It's an epidemic according to The Centers for Disease Control and Prevention, and now younger kids are joining the ranks (they're starting as young as 12).
Parents are the first line of defense against this terrifying epidemic, as kids who learn about the risks of drugs at home are up to 50 percent less likely to use them. Contrary to this however, during the last conversation they had with their parents regarding substance abuse, only 14 percent of teens indicated they had discussed the misuse or abuse of any type of prescription drug.
Here are some easy ways to help protect your child from this very risky and potentially life-threatening behavior:
1. Get educated!
This is a national problem affecting one in four American kids. Go to www.drugfree.org/medicineabuseproject and educate yourself and your family. Take the Pledge with your family to end medicine abuse TODAY, before it's too late.
2. Set an example.
When parents model behaviors, kids are more likely to follow in their footsteps. According to a new study from The Partnership at Drugfree.org, 16 percent of parents admitted to consuming too much alcohol, or misusing or abusing prescription drugs (14 percent) in front of their children.
3. Keep track of how much medicine is in your house.
Monitor your family's prescription drugs. Don't make medicine abuse easy for your teen. When is the last time you checked your medicine cabinet? Take action!
Don't stockpile on over-the-counter medicines. It might tempt your teen or his friends.
Read medicine labels in the "active ingredient section" of the over-the-counter Drug Facts label.
Count your medicine bottles. Remove old bottles. Don't make Rx pills so accessible. One easy way to dispose of old or unused medicine is to take them to a location near you on Saturday, April 27, the Drug Enforcement Administration's National Prescription Drug Take-Back Day. For more information, visit: http://www.deadiversion.usdoj.gov/drug_disposal/takeback/.
4. Educate yourself.
Know the types of prescription drugs out there. There are a lot of great resources including The Partnership at Drugfree.org's Parent Toolkit available here. You can also talk directly to an expert about your family's health needs and concerns. If you suspect your child might be abusing, visit www.drugfree.org or call their toll-free helpline at 1-855-DRUGFREE.
5. Know the signs of medicine abuse.
Medicine abuse is deceiving because there's not an obvious alcohol or marijuana odor. Here are signs to look for:
Tune into changes in your teen's behavior. A change in friends, physical appearance and hygiene, disrupted eating or sleeping patterns and energy levels, hostile and uncooperative attitude, unexplained disappearance of household money, visits to pro-drug websites, declining grades, loss of interest in hobbies and usual activities.
Energy levels are extremely important with more emphasis on studying and test taking. A recent study from The Partnership showed that one in four teens believes that prescription drugs can be used as a study aid. And even scarier, nearly one-third of parents say they believe ADHD medication can improve a child's academic or testing performance, even if the teen does not have ADHD.
Check your child's vitals. Check for slurry speech. Check your son or daughter's eyes. Watch also for sleepiness or wobbly walking.
Watch for side effects of RX abuse. These include confusion, impaired judgment, blurred vision, dizziness, itching, drowsiness, paranoia, excessive sweating, nausea, vomiting, abdominal pain, irregular heartbeat, high blood pressure, headaches, facial redness and disorientation.
Unexplained disappearance of medicines from your medicine cabinet. Teens (and tweens) may take several pills or smash them so all of it is released at once. Look in pockets, garbage cans, cars, under beds, etc. for empty wrappers. Teens also crunch up those little time capsules and take them in one lump doses.
6. Monitor your teen's Internet use.
Many website and online communities promote the abuse of prescription drugs. Social networking sites provide detailed instructions for getting high, as well as videos of kids abusing cough medicine. Also, check your credit card statements: teens can buy many of these drugs easily on the Internet.
7. Talk about the dangers.
Teens (and sometimes, parents) perceive that because medications are available in drug stores and prescribed by doctors, they are safe. Talk about the dangers of abuse (and combining those medications with alcohol and other drugs). Share your talks with other parents and your teen's friends.  You can find a handy Parent Talk Kit here.
8. Use your influence! Parents are the best firewall. 
Stay involved in your teen's life –parents are best source at reducing medicine abuse dangers if you are a "hands-on parent:"
1. Don't be afraid to say no.

2. Monitor your teens.

3. Know their friends.

4. Stay involved in their lives.

You do make a difference!
Follow me on twitter @micheleborba and subscribe to my blog at Dr. Borba's Reality Check